Welcome to this ↬ space.
I am an artist and educator whose work re-codes conventions of norms, interfaces, and sex, through software, installation, and new choreographies of exchange. I am committed to creating spaces that foreground pleasure and celebration, that model sustainable support systems and make it possible for people to learn socially, ambiently, and holistically.

As a founding member of the Cybernetics Library and the collective Soft Surplus, I strive to cultivate spaces of learning and feeling that encourage honesty and reconciliation for the ways we are shaped by systems of gender, racialization, class, and the trauma these systems inscribe upon our bodies. The Cybernetics Library is an art and research collective offering resources for study and critique of technosocial systems, and Soft Surplus is a member-led art space for learning and making things near each other.

I am also the lead organizer of Code Societies and Digital Love Languages at the School for Poetic Computation. Rather than presenting students with a set of skills by which they "become" coders or programmers, I care about affirming and expanding the ways people are already adept at programming their environments.

Always Already Programming



instagram ⟿ twitter ⟿ are.na ⟿ email

You can watch a visiting artist lecture I gave at Parsons in Summer 2020here.
In summer 2020, I am teaching Digital Love Languages, a class based on the premise that a world where all the software we use is made by people who love us, is possible. This was held online for 10 weeks as part of the School for Poetic Computation's Summer 2020 session.





In April 2020, I collaborated with BUFU on Cloud9, a platform and to share care, strategies, wisdom, sweetness, resources, and love to support everyone affected by the coronavirus pandemic.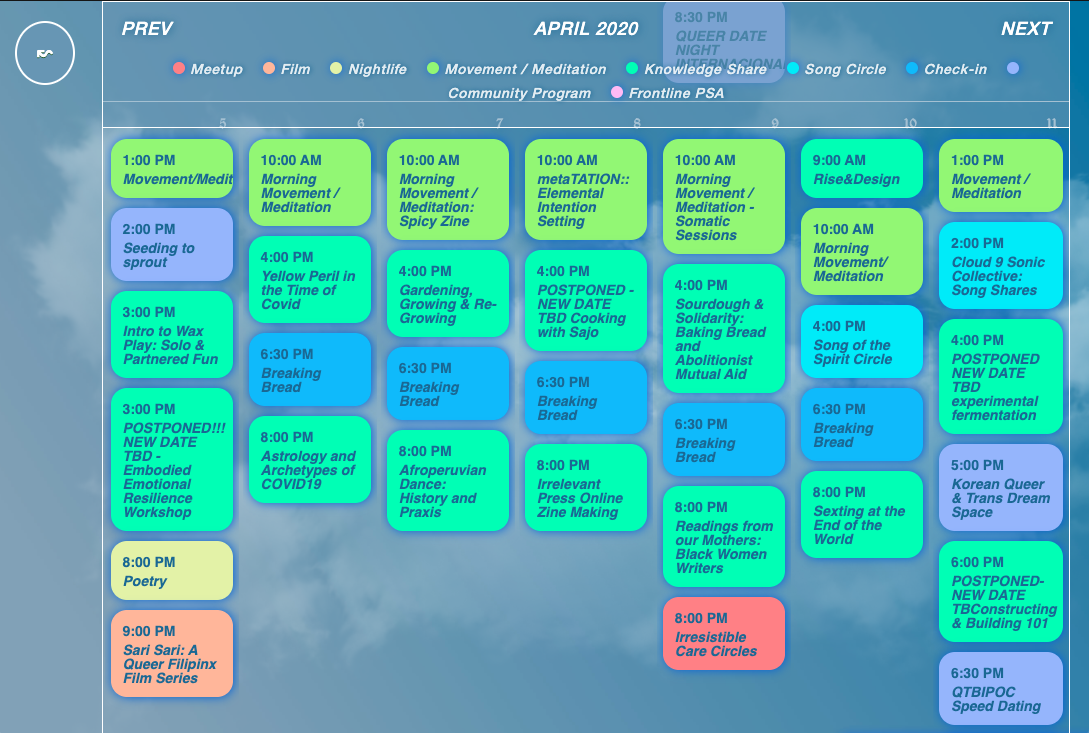 In Winter 2020, I organized Code Societies with Neta Bomani & Emma Rae Norton; a 3 week intensive educational program at the School for Poetic Computation in it's 3rd iteration. Check out the blog post on Cybernetics of Race/ism & Sex/ism as well as our Code Societies Oral History Recordings.